Birds & Bird Control
CanForce Pest Control will solve any pest problem including birds such as pigeons, seagulls, starlings, sparrows and others.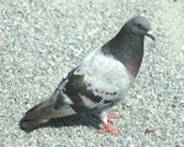 Pigeons
Pigeons are probably the most common nuisance bird. They roost on signs, ledges, almost anywhere, and they bring nesting material and leave droppings everywhere. Pigeons can carry or transmit: encephalitis, histoplasmosis, Newcastle disease, pigeon ornithosis, cryptococcosis, pigeon coccidiosis, toxoplasmosis, pseudo-tuberculosis, and salmonella food poisoning. Pigeons can carry fleas, ticks, mites, and other parasites.
They reproduce year-round with the young leaving the nest after four to six weeks, during which time more eggs are laid.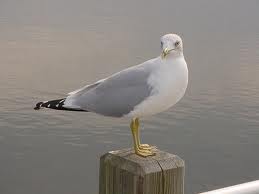 Seagulls
Seagulls create similar problems on roofs and ledges as pigeons do but are obviously much larger and can be very aggressive towards people when they nest on roofs. Seagulls are federally protected so permits are required to remove any nest containing eggs or young. Generally, the use of ledge deterrents and netting are the main solutions. Gulls build basic nests on the ground in safe open areas. The nest often consists of grass, seaweed and some sticks. They nest in colonies on sandy or gravely areas near the shore. These birds have one brood a year with an average of three eggs. Incubation takes 20 to 24 days with a six week fledgling period before the young leave the nest. The eggs are brown, green or blue with blotches of black, brown or gray.
Large build-up of droppings will lead to structural damage from the uric acid. Boats, streetlights and buildings are just a few of the items damaged from excessive gull droppings. Furthermore, their droppings can also pose a health risk.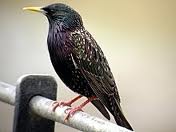 Starlings
Starlings often choose to nest in buildings. They can be a nuisance in numbers, and bring along quite a bit of nesting material, which in the right (wrong) spot can lead to fire hazard or clogged drain pipes. The uric acid in their droppings can lead to structural damage' and also pose a health risk. They can carry a number of parasites, like all birds.
CanForce Pest Control provide affordable and permanent solutions to all pest bird problems. We can protect your home or business structure by installing various Bird control products such as: Bird netting, Anti-landing bird spikes, Shock-tracks, etc. All products installed are harmless to birds and environmentally friendly, long lasting and virtually invisible. CanForce Pest Control has certified installers on staff for all Bird Control products.
Call us today for EXPRESS FREE QUOTE at 604-726-4900
For professional pest control in
Burnaby, Vancouver, Coquitlam, Port Moody, North Vancouver, Richmond,
West Vancouver, Ladner, Tsawwassen, Maple Ridge, Surrey, Langley, Abbotsford, Mission, Lions Bay, Chilliwack, White Rock , New Westminster, Port Coquitlam